Vacation Days Scheduler is the web app that helps companies schedule employees vacation days.
Vacation Days Scheduler effectively ensures required H.R. attendance.
Note: If you need, we can localize Vacation Days Scheduler on demand to any language.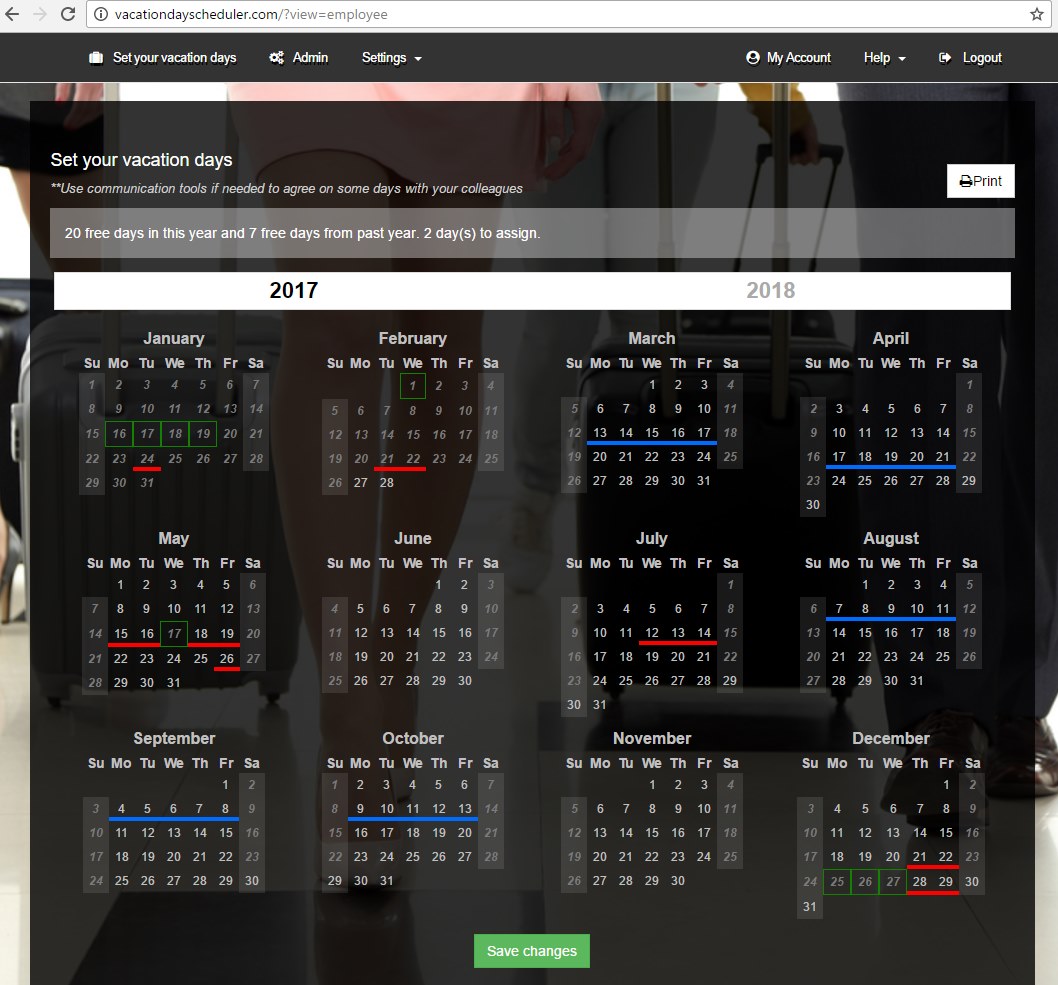 Successfully does the task of distribution of free days between employees. Ensuring there is enough workforce to keep the company running normally.
Eliminates needs for direct negotiation about free days - this can sometimes lead to unconformable disputes.
To use the portal, you sign up as a company, and then you invite employees to join.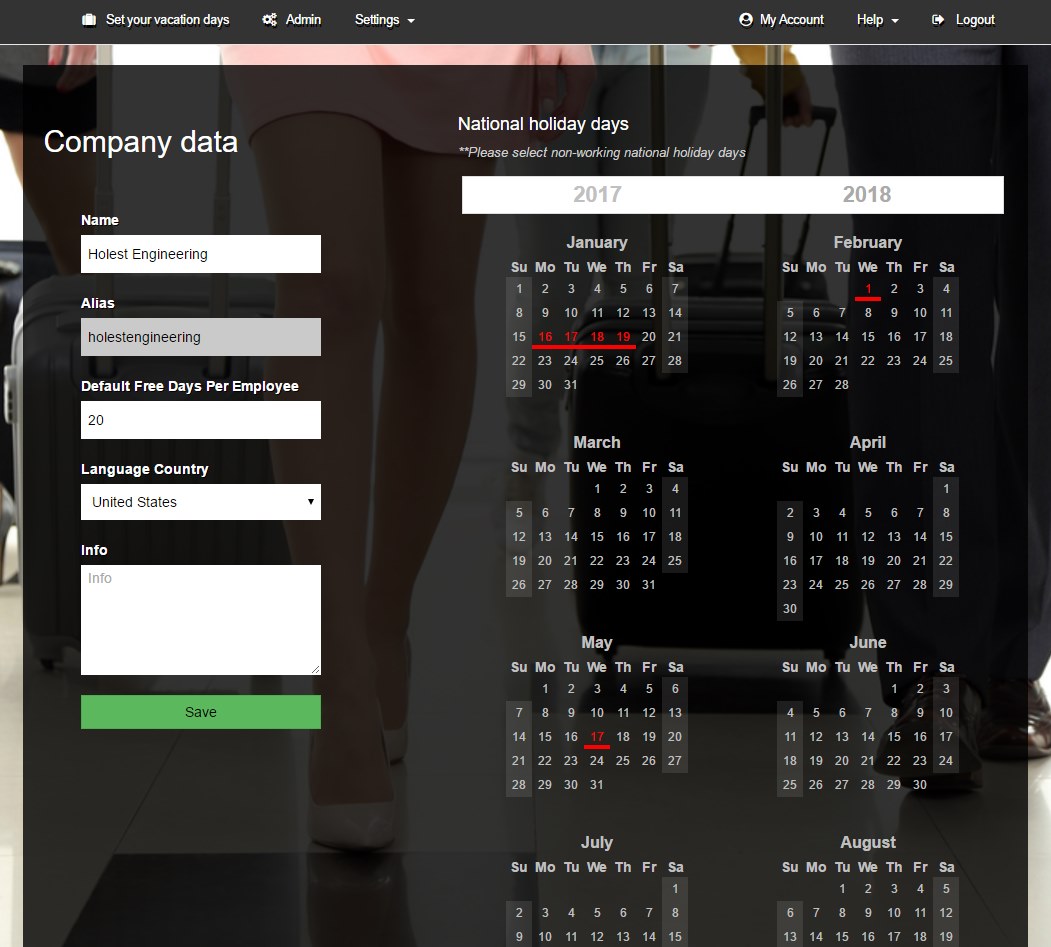 Try 30 day evaluation demo now!
Logged in as the administrator, you can:
- Define employed professional profiles
- Define existing company workplaces. Set minimal profiled personnel required for each normal workday, Saturday or Sunday
- Manage employees
- Define public holiday days
- Manage past year employee free days
- Set/Unset any day as a free day for each employee
- Get the report of absent employees in the upcoming period
- Get report showing employee free days for a period
Logged in as the employee, you can:
- Select your free days
- Ask colleagues to swap free day with you using automatic swapping system if needed
- Ask the administrator to resolve you a problem with someday if needed